There are many types of door handles on the market; almost too many to count. But there are a few basic types that will help you narrow down your choices for the handles. It is very important to maintain consistency when it comes to interior design and the type of door handles you choose for the home has an effect on the overall design.
The three main types of door handles are pull handles, lever handles and door knobs. You can find so many different styles in these types ranging from Victorian to modern. There are also different materials and finishes that are available which can be matched with any decorating style. You can check door handles guidelines to get an idea of how to install them at correct heights and how to match them to different styles.         Lever handles are also known as door levers. This is what you have normally seen in many homes and commercial buildings. There are lever handles on rose and lever handles on backplate. Lever handles on rose are more modern and they will be sitting on a round or square rose. These are smaller than the backplates type and they can be operated by a latch. You can also pair it separately with locking mechanisms. Lever handles on backplate is more traditional and as the name infers, the handle sits on a backplate. It comes with three operating methods that are lever latch, lever bathroom and lever lock.
Lever bathroom can be used on bathroom and bedroom doors. They are used for rooms that require some privacy as the keyhole can be uncovered. There is a thumb turn lock for this. If the lock gets stuck in an emergency, you can simply turn the coin slot from the outside to open the lock. The level lock type has a keyhole and this provides a measure of security. If you have interior doors that don't need to be locked, you can use a lever latch. It is a very simple mechanism to be used. There are many different types of levers under these two categories and there are many finishes available such as bronze, brass, stainless steel, chrome etc. You can choose the finish according to the design of the interior.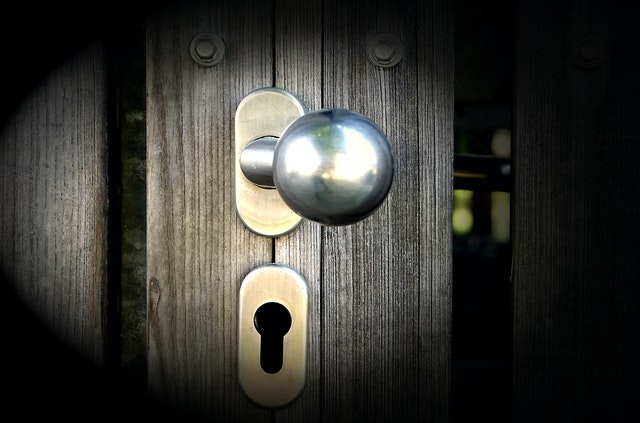 There are also pull handles that can be used for doors opening up into passageways. There are pull handles on backplate and pull handles on rose. The former type has a more traditional appearance and they can be fitted onto external and internal doors. There are also back to back pull handles that can be used for entrance doors and internal doors. They can be used in commercial buildings as well. Face fix handles have visible screw fixings while bolt through pull handles uses a bolt that passes through the thickness of the door and fixed by a nut on the other side. It is not only single and double doors that pull handles are used for; they can be used for pocket doors and sliding doors as well. Sliding doors are a great option for maximizing space in a small room.