Social media is abuzz with tips and ideas for arranging your home to exude both comfortand style while being on trend. Décor themes and ideas for your bedroom are no different, Afterall the objective is to achieve a unified look and feel throughout the home so everything in each room is in harmony with each other.
Before starting on a bedroom décor makeover, take a moment to evaluate the interior decorating style of the rest of your home; once you've pinned it down to a particular theme or decorating style, work on how to extend that style into your bedroom incorporating the tweaks that you want.
The use of a few key pieces of furniture like a wardrobe from DealSeeker in line with a particular decorating style can set the pace for the rest of the additions like the use of colour, accessories and materials topull together the themethat you are going for.
You don't have to strictly follow a certain decorating style, instead, you can choose to go with an eclectic mix of styles to create a unique aesthetic that's personal to you.
Let's look at some of the popular décor styles that you can borrow from for your bedroom makeover project.
Modern: this is a broad term to describe a style using modern materials such as glass, plastic and metal to create a space with simple lines and colours. A modern style is sleek with not many accessories.
Contemporary:this design style is different to Modern, although some use it interchangeably. The key difference is that a contemporary design style does not stick with one particular style. Instead, it embraces a fluid approach to incorporate what is current.
Minimalist:the minimalist décor aesthetic incorporates a modern style stripped down to bare essentials to create an uncluttered space. The style uses neutral colours and streamlined furniture to create a space that has no distractions.
Industrial: industrial style as the imagery the name evokes is a little rough and raw. The décor style features elements likehigh ceilings, worn timber, exposed brick, wiring and pipelines. Wood, metal and a neutral colour palette feature heavily in this design with a minimal splash of colour.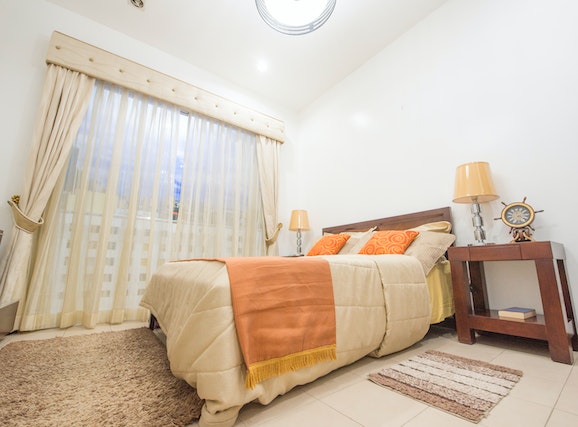 Mid-century modern: as the name suggests, this décor style draws inspiration from the 1950 and 1960s and has shades of minimalism to it. The style focuses on a no-fuss approach to design and use of accessories. It incorporates clean lines and uses both natural and manmade materials like plywood for example.
Scandinavian:this style features a simple yet sculptured look and feel in its furniture designs. There is a distinct all-white theme to this design style that sets it apart from other décor styles. Scandi-themed homes feel spacious because of a lack of colour and clutter.
Bohemian: bohemian décor allows the incorporation of an eclectic mix of materials, colours, furniture and fixtures effortlessly bringing together vintage and modern pieces together. Rugs, artwork and floor cushions. There aren't many rules to Bohemian design,allowing you to use it if you like it.